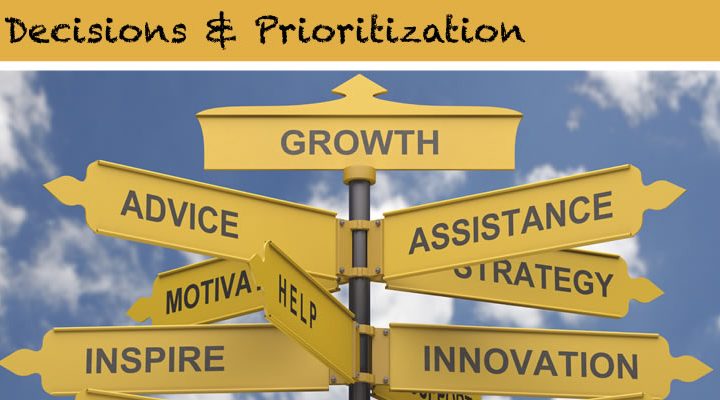 After you have created your shortlist and prioritized that shortlist to determine exactly which opportunities you or your company will pursue, the next decision to make is to assign management of the development of your proposal. The goal of this section of the training is to provide an understanding of the critical factors you need to consider when assigning management.If you are an individual professional, assigning management of the proposal development is fairly simple. (Unless you found some magical way to outsource this). However this section is still important, because there are still considerations for the level of effort you put into your proposal and making sure you have all of the basics right.
If you're working in a team, when a decision is taken to pursue an opportunity, the very next step is to assign the development of the proposal to one person. This person "owns" the opportunity, and accepts the responsibility of successfully completing, submitting and tracking that opportunity until it is determined if the opportunity is won or lost.
In slightly larger organizations, or organizations that have a larger fundraising/business development staff, the proposal manager may be just that; only a manager. But in the small organization or individual professional practice, the manager is also someone who contributes material to proposal development.
At the same time a manager has been assigned, the business development team should determine the level of effort that will be placed on each opportunity. This may seem a bit strange at first: most of the organizations I've worked with over the last decade simply assume each proposal will receive the same level of effort and scrutiny. But this shouldn't be the case, and the level of effort that you apply to an opportunity should reflect the amount of time and energy that you can put into the opportunity based upon your estimated chance of winning the opportunity.
Let me give an example: at ISG, every opportunity that we decide to pursue is placed on one of three levels: Level III opportunities are what we call "a Hail Mary", because these are opportunities we have determined we'd like to win, but believe we have a very small chance of winning, we place a minimal amount of time and energy into the proposal development.
Level II opportunities are what we call a "50-50". In these cases, we estimate we have just as good an opportunity to win the bid as we do to lose it. These opportunities warrant a higher level of effort and energy to develop the technical response, acquire qualified staff or consultants and provide that truly unique response. These opportunities will also receive the attention of more senior staff and a more in-depth review process before submission.
Level I opportunities are those that we determine we have a better than 75% chance of winning. In these cases, we make sure our most experienced staff are focused on it, that we provide a truly unique and polished solution, and that we have the absolute highest quality, and best fit staff/consultants/partners. This is our sweet spot, and we put in the effort to make sure we win a substantial amount of this work.
The last thing that you want to do after assigning management in determining the level of effort is to make sure that you have covered all the basics related to the opportunity. These include: the due date, the place the proposal must be submitted, the type of submission (a hard copy or softcopy), the dates that questions can be submitted, if there's a pre-bid meeting, who in the organization is responsible for submitting the bid, and any other unique criteria that may mean the difference between your bid being accepted or not. While these all may seem like no-brainers, it's actually critical that you develop for yourself, or for your company, a checklist of these type of basic submission criteria so that you never lose a bid on a technicality (and believe me, people do lose bids on technicalities every day)
Now that you have someone who owns each selected opportunity and have the basics covered to ensure an on-time delivery, the next step is to divide up the work to complete the proposal and monitor the progress of that development. This is the topic of the next training in the Business development cycle.
Thank you very much for watching the section of Decisions and Prioritization related to RFA's, RFPs and RFQ's. If you have any questions please email us at training@aidpreneur.com.